Bird protection for marine sites and boats
Vigilance Technologies offers a range of solutions for protecting marine areas and boats from bird damage. Problem birds are successfully deterred from a variety of reference sites.
Vigilance Technologies will customise an effective Bird Control solution for your marine or boating application, using a combination of radar, deterrent, and IR modules, depending on your situation. Please contact us for more information.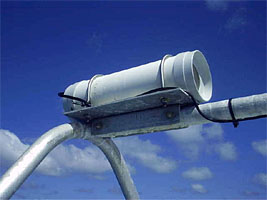 IR detecter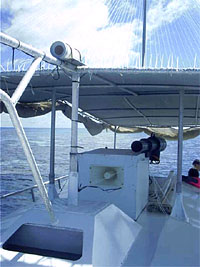 Boat with speakers, IR transmitter/detecter, and gas gun.